Welcome to Creative Hearts Ministries' Web Site!
A Dream Is Born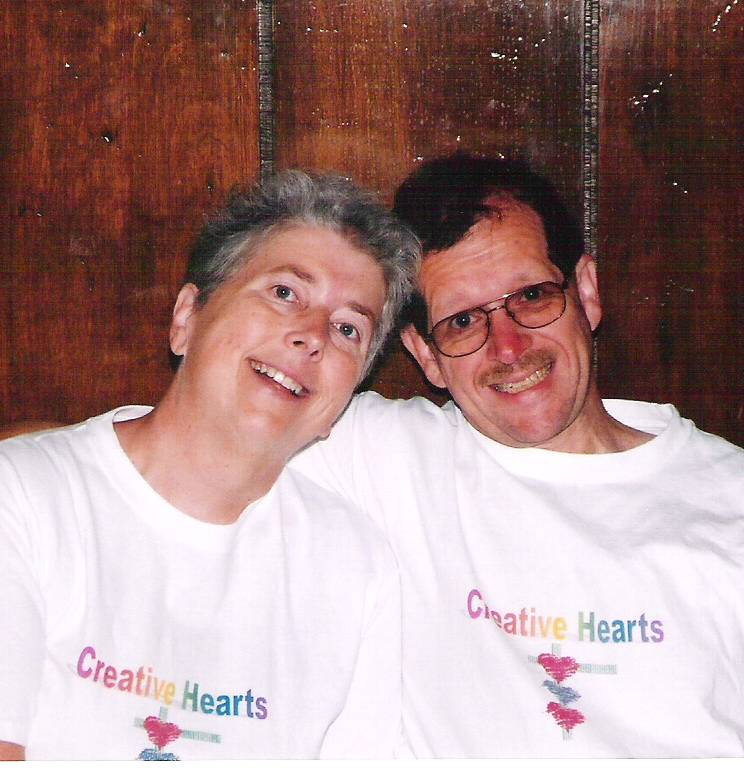 The dream of Creative Hearts Ministries began in 1993 when the Lord brought John Day and Karen Rowell together.  The dream became a reality  when they were married on July 9, 1994, beginning their adventure as partners in life as well as in ministry.   The Lord has given John and Karen the desire to combine their talents and abilities and to share with different churches and organizations what He has blessed them with.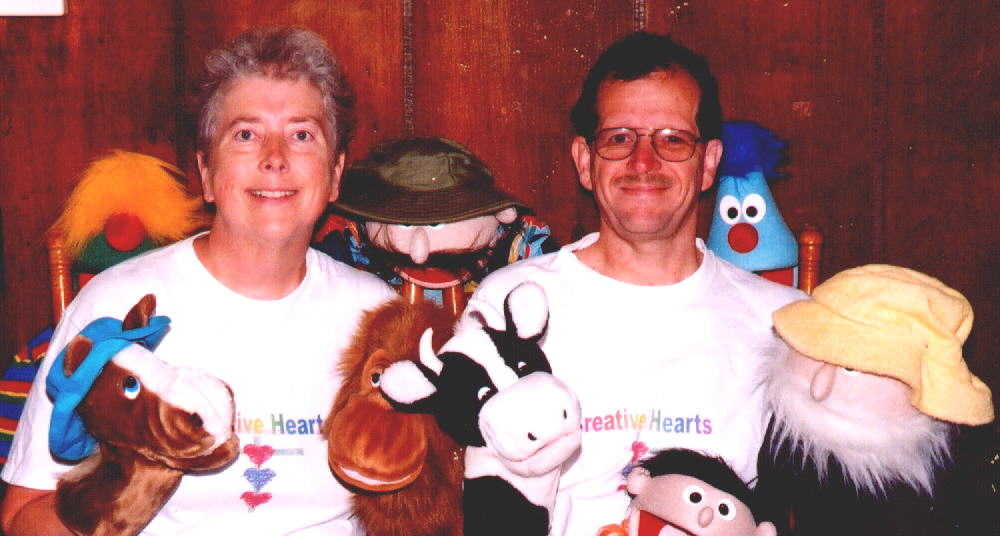 Creative Hearts Ministries includes music, drama, puppets, and clowning.  These four can be used separately, however needed, as well as in any combination.
Creative Hearts Ministries offers churches and organizations different ways to share the Gospel in worship services, fellowships, rallies, Vacation Bible Schools, concerts, retreats, camps, as well as many others.  The possibilities are endless!
They can also train your group in puppetry, drama, and/or clowning.
John and Karen look forward to hearing from you as the Lord opens His doors for ministry.  They do not do this for a living; however, they do request that you cover their travel and ministry expenses.  Love offerings are appreciated. Let them know how they can help you!
Click on the two hearts to contact us!

Please sign our guestbook before you leave.  Thank You!